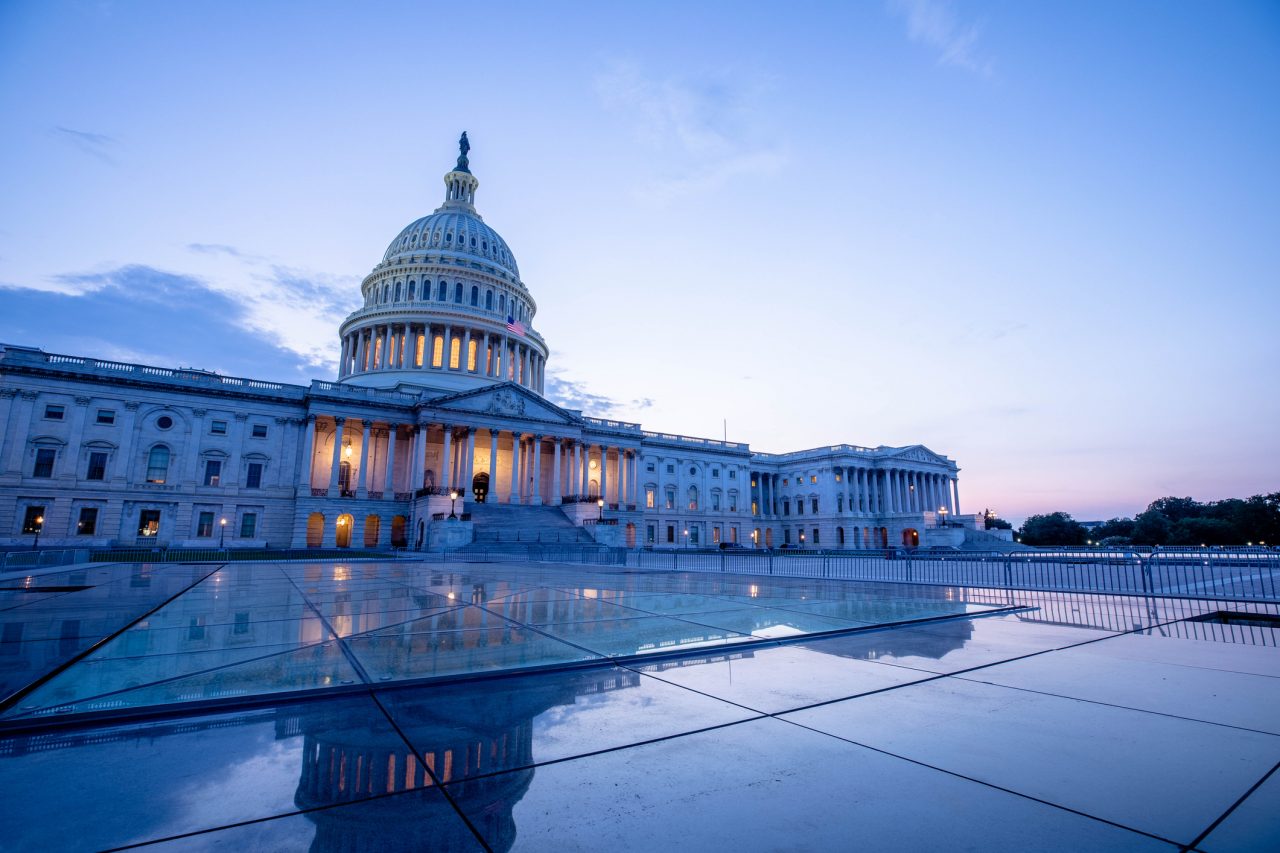 NLC Mutual
Serves State Municipal League Risk Pools in
29 States
____________________
Learn about how our member powered organization can meet your reinsurance needs.
Who We Are
In 1986, six state league-sponsored risk pools designed a member-owned captive reinsurance organization to meet turbulent market challenges. NLC Mutual Insurance Company (NLC Mutual) was founded to provide a stable reinsurance answer for public entities with the assistance of the National League of Cities (NLC).
Today, NLC Mutual is a dynamic pool of pools, a member-powered collaborative community comprised of 29 state league-sponsored risk pools. Through Board representation every member can influence the direction of the organization to ensure our common mission.
We understand the unique needs of public entity risk pools. Our staff has strong underwriting and actuarial expertise, and this knowledge allows us to price for the risk we assume, rather than a cyclical hard or soft market pricing. We support reinsurance coverage for liability, property, and workers' compensation as well as additional specialty coverages and services.
Member Benefits
Member Powered
All members have a voice to guide our organization. With every member represented on the governing Board, pools join a collaborative community with a common mission. 
Reinsurance & Financial Strength
 Long-term sustainable rates smooth market peaks and valleys, while our customizable reinsurance offerings have you covered.  Unlike the commercial marketplace, we share profits through dividends and healthy investment income generated from member capital contributions.
Robust Expertise & Insights
Public entity business is what we do. Specialized actuarial, contract, and claim review services are augmented by our exclusive data initiative to support pools and their decision-making activities.  
Member Powered Reinsurance
It's who we are and what we do.
Learn more about what NLC Mutual can do for you and your pool. Check out our new brochure!
________________________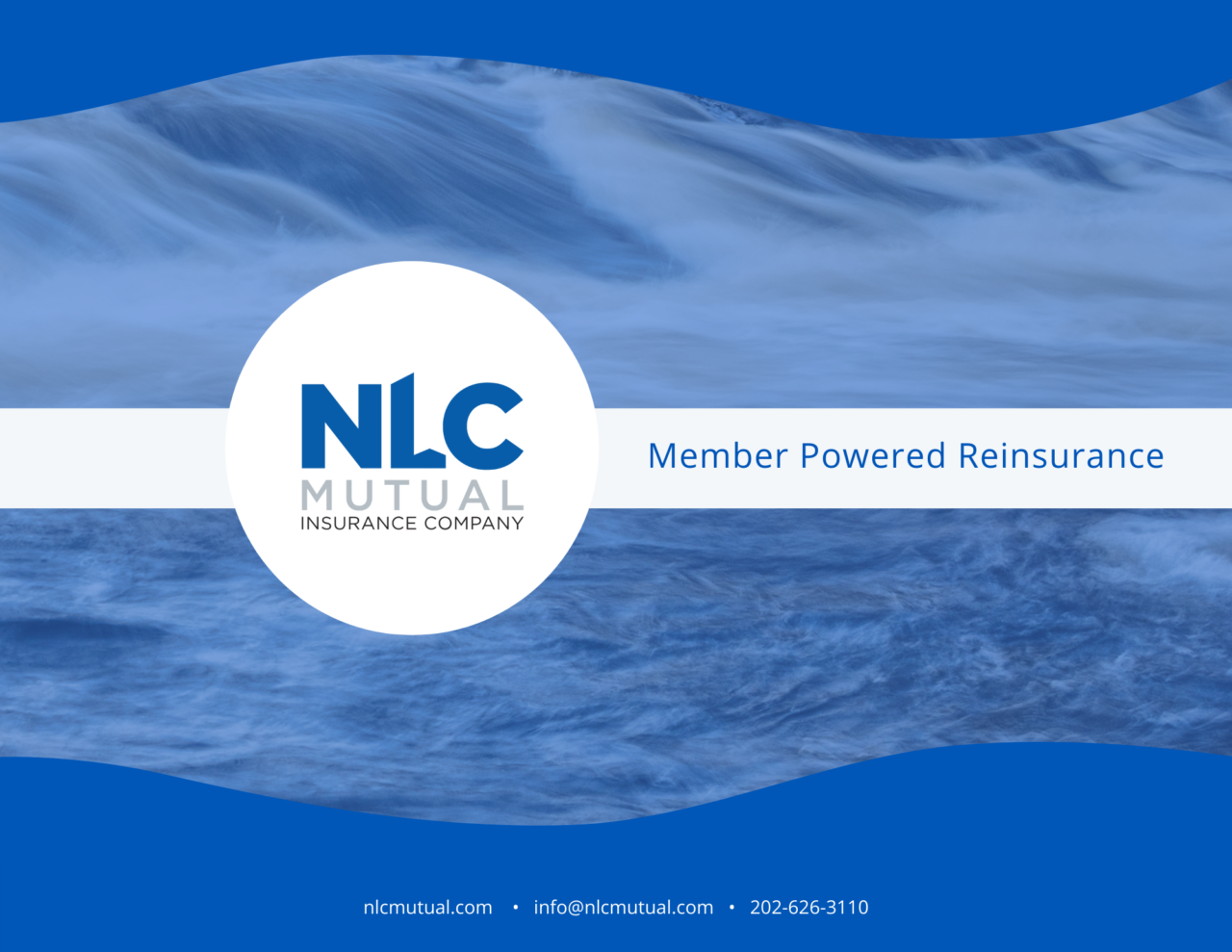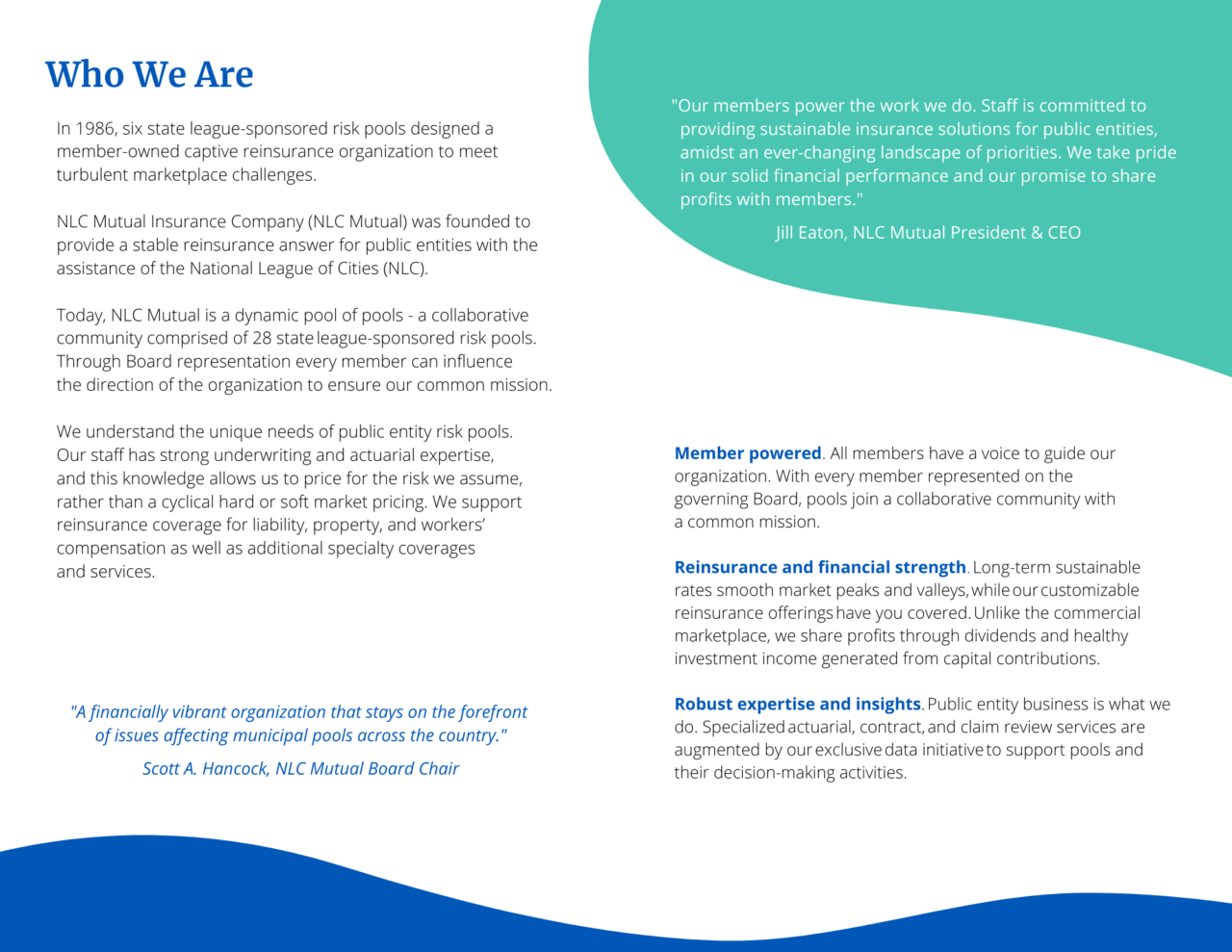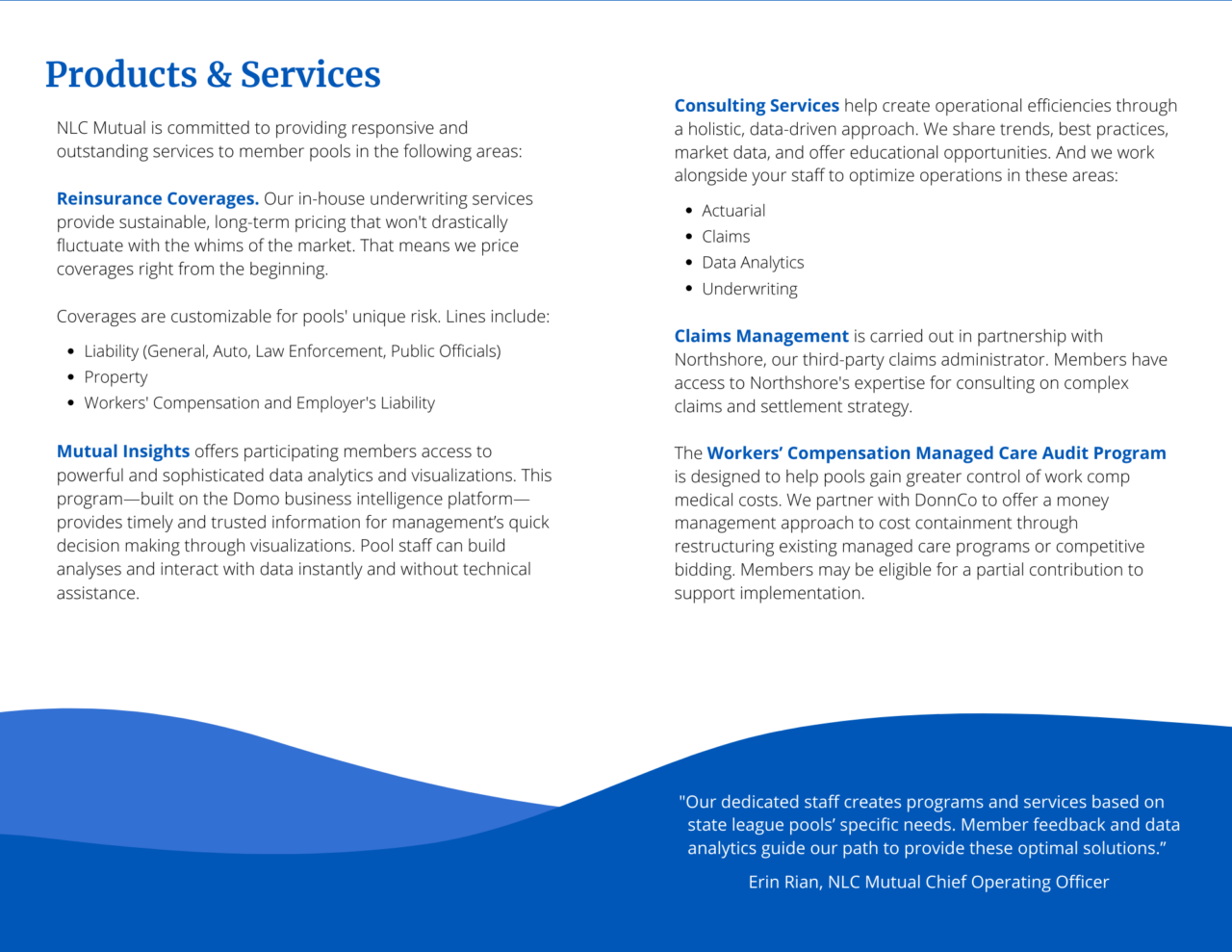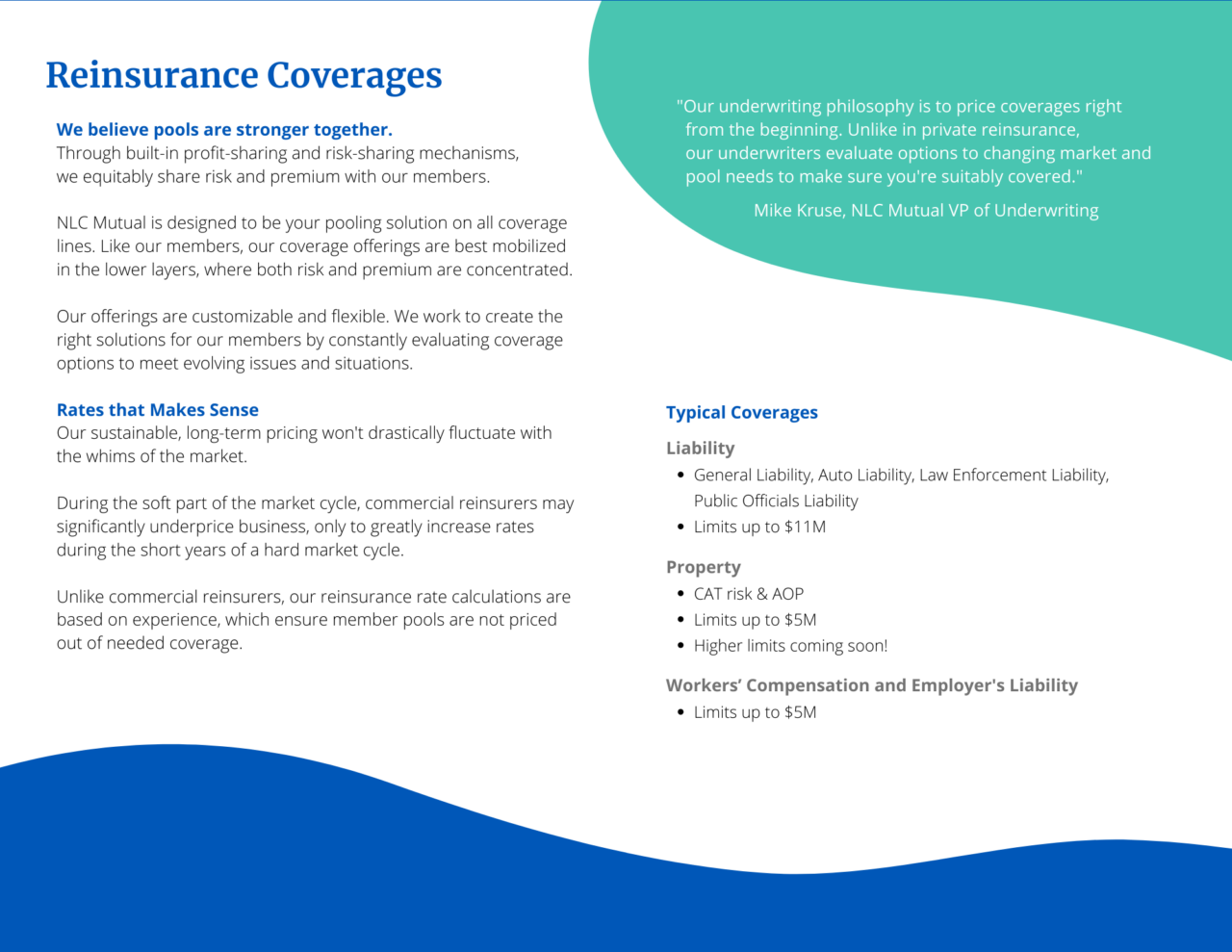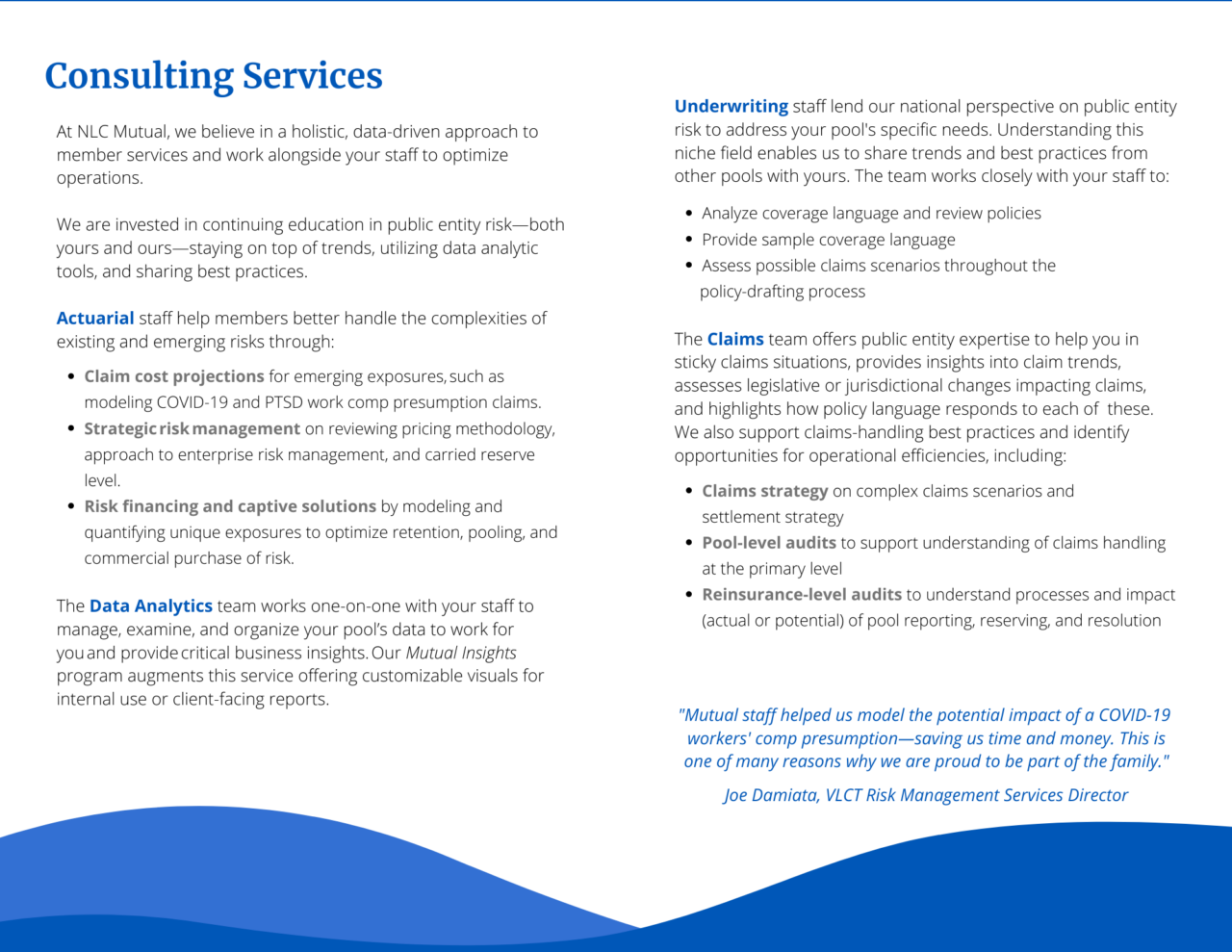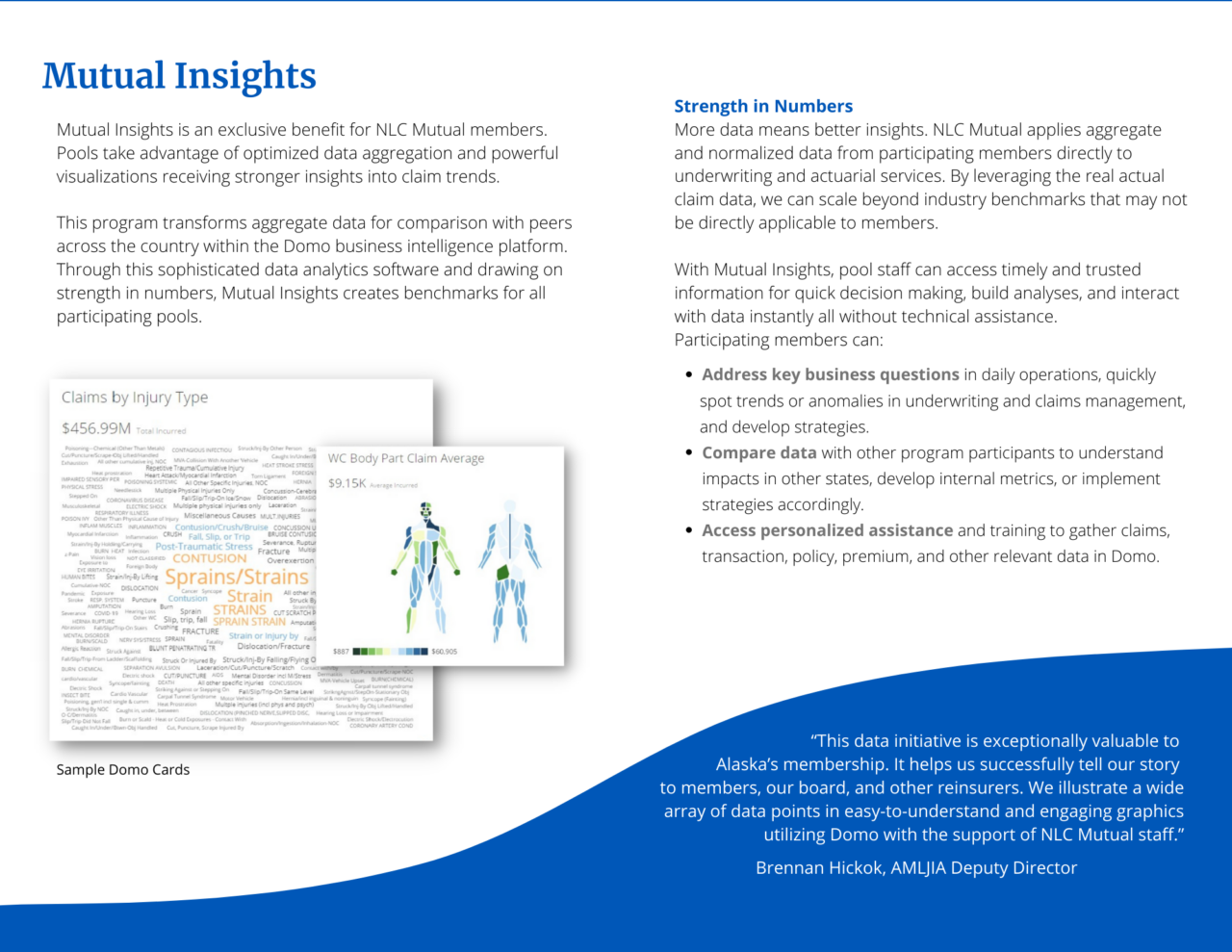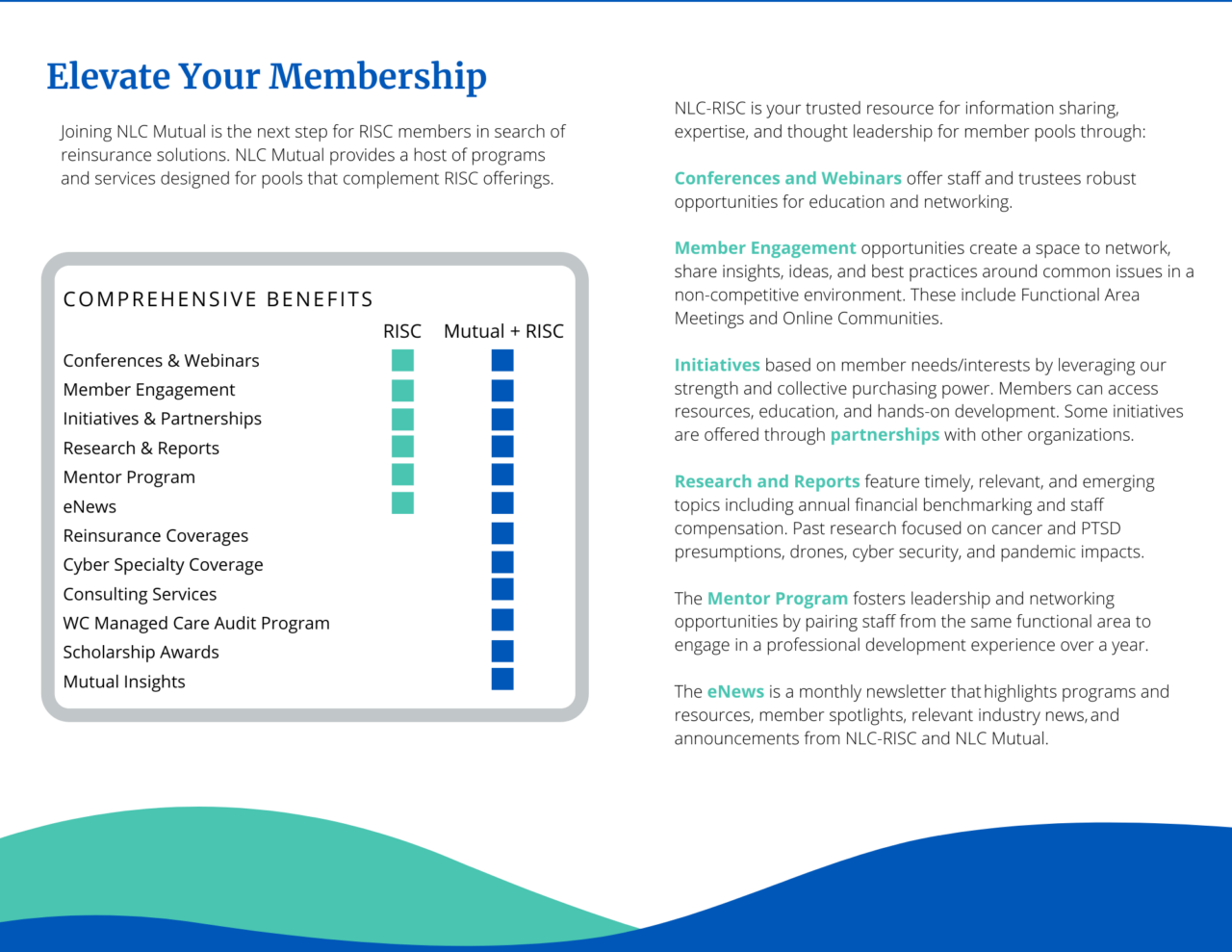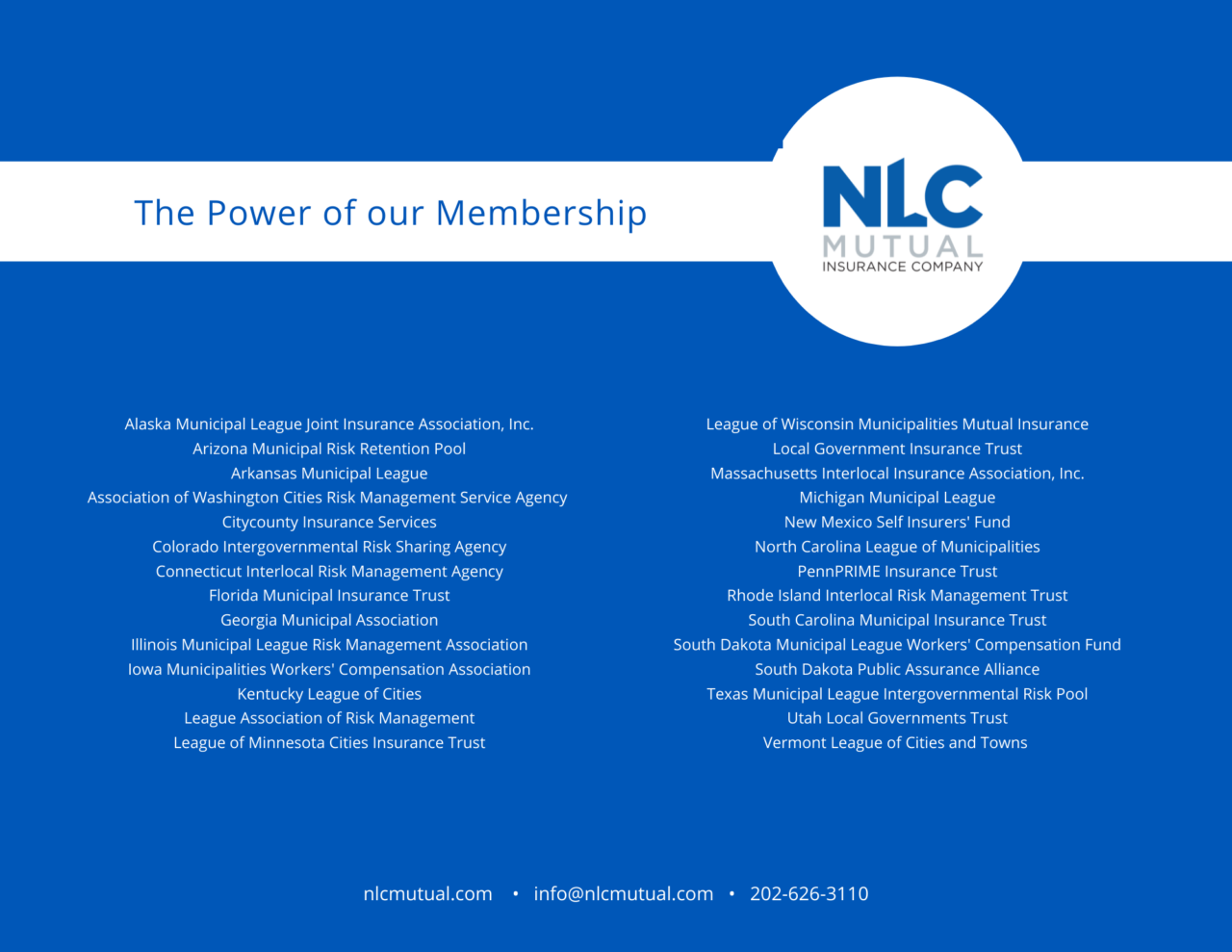 2022 Annual Report
Fulfilling Our Promise: Commitment, Community, Collaboration, and Expertise
These values are reflected in our work every day and continue to elevate our dedication to our membership. Read on to explore NLC Mutual's accomplishments for 2022.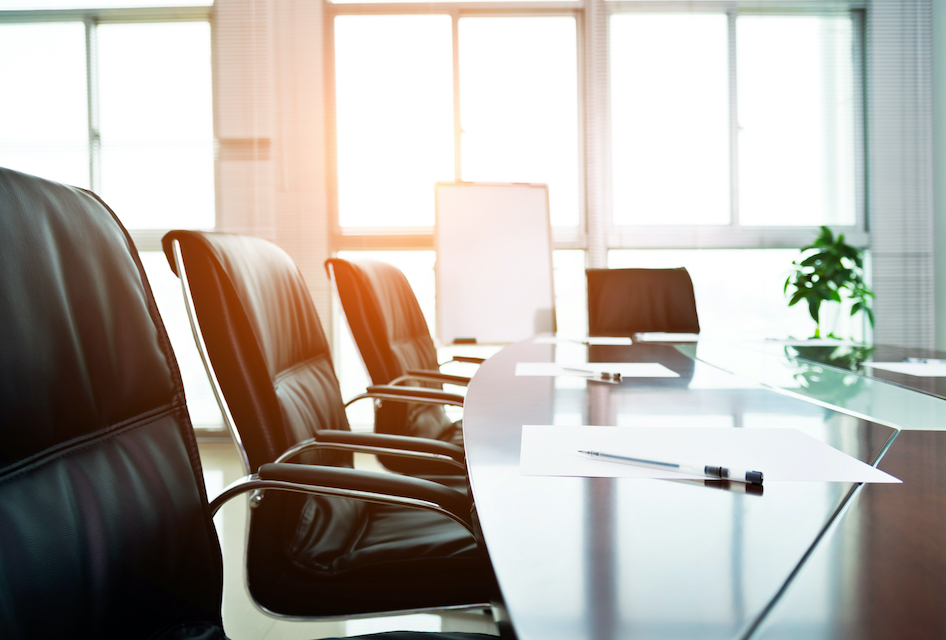 Board Portal
NLC Mutual Board members and authorized staff can access current and past meeting materials, bylaws, and other governance documents via the NLC Mutual Board Portal powered by BoardEffect.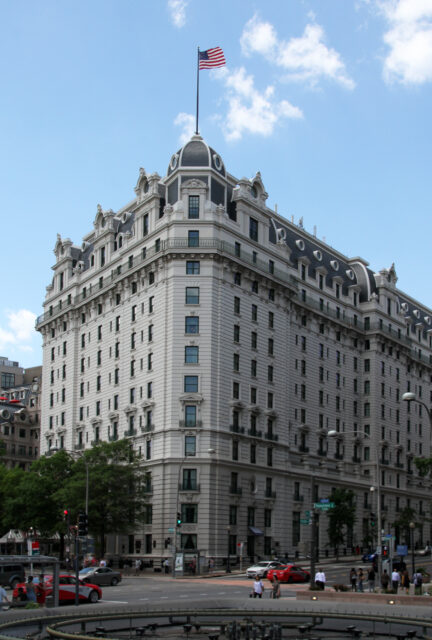 Winter Board Meeting
December 2023
December 7-8, 2023
Washington, District of Columbia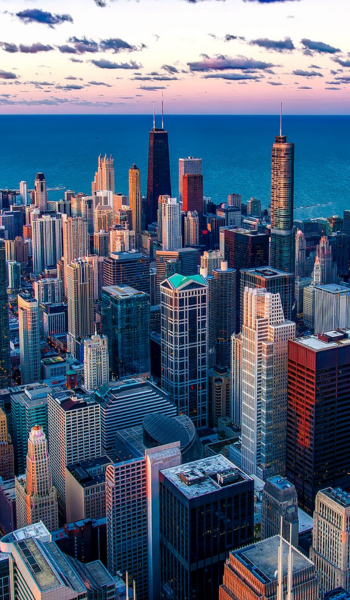 Summer Board Meeting
July 2024
July 11-12, 2024
Chicago, Illinois
Have a question?
Fill out our contact form to get in touch with NLC Mutual staff. Learn how to make the most of your membership.